Team Meeting Template
Your guide to implementing Patrick Lencioni's Weekly Tactical Meeting.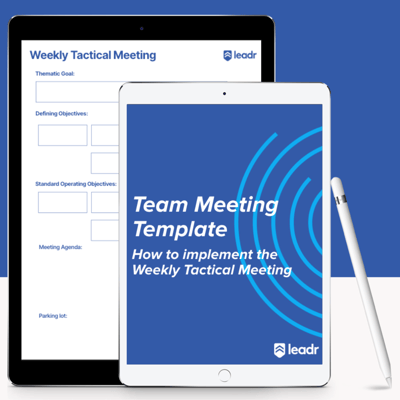 Steal these tips for a more effective team meeting
Team meetings are critical to team clarity and success. But learning how to effectively run a team meeting for the results you want can be frustrating.
Patrick Lencioni, renowned author and leadership guru, has outlined the principles of successful team meetings in his book, 'The Advantage.'
We're making it easy for you to implement with a downloadable meeting template you can follow with your team week to week.
Download a copy to transform your team meetings with greater clarity, alignment, and results.
Fill out the form to download your free team meeting template.
Get Your Free Team Meeting Template