The Ultimate Manager's Resource: A Manager's Toolkit.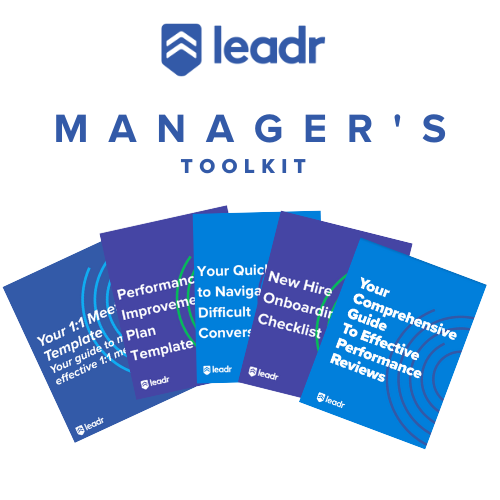 As a manager, you have more responsibility than ever before. The rules of management are changing and your team is looking to you to for true leadership. We want to help.

Download Includes:
Guide to Effective 1:1 Meetings
1:1 Meeting Conversation Starter
Guide to Navigating Difficult Conversations
The Comprehensive Guide to Effective Performance Reviews
New Hire Onboarding Checklist
Performance Improvement Plan Template

This Manager's Toolkit contains our most popular ebook's and pdf resources. These tools are full of practical, action oriented steps you can take to lead your team well, in a variety of situations.