Free Employee Handbook Template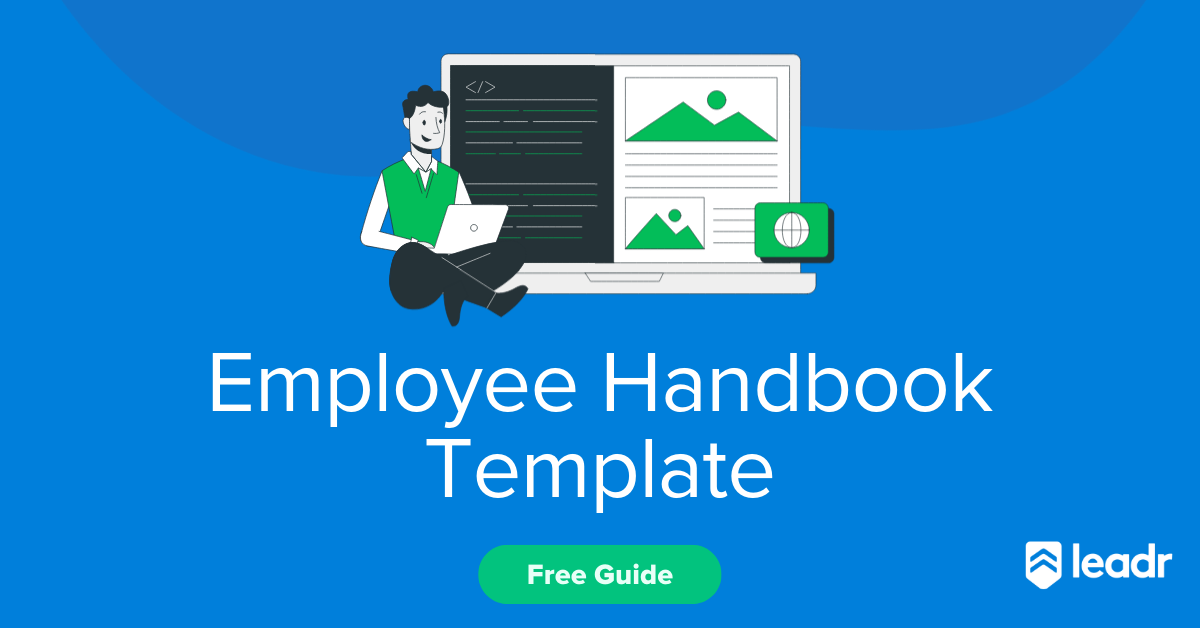 "The greatest gifts you can give your team are clarity, communication, and pulling people together around a shared mission."
-Anne Sweeny,
Former President of the Disney/ABC Television Group
The best way to start providing clarity, communication, and purpose on your team? A solid employee handbook.

But it can be challenging to get started from scratch, especially if you're operating with a small HR team (or none at all). It's easy to get bogged down by questions like: What all should be included? How should it look? What should the tone be?
That's why we've started the process for you by creating a free employee handbook template based on ours here at Leadr.
We give you a layout, the necessary sections to include, and ideas for making the template your own.
Simply download our sample, swap out your organization's details, and begin sharing with your team to provide them with the clarity they crave.
Fill out the form to download your free Employee Handbook Template
Get Your Free Employee Handbook Template