Read About The Research, Beliefs And Motivations That Went Into Building Leadr.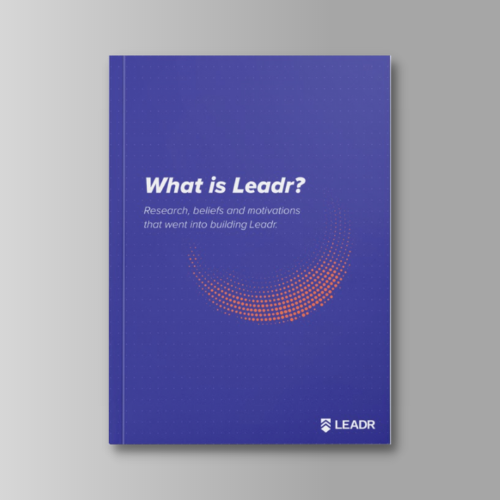 The manager-employee relationship is strained. On top of that, the workplace has changed dramatically. All of this has led to a shortage of true leadership and people development.
We're out to fix this.
Enter your email below to receive a 6-part series from our founding team. You'll learn about the research that went into the product and the beliefs that motivate us to solve this problem.
By the end of this series you'll have a really clear idea of what has gone into building Leadr and the problems we're out to solve.
This 6-part series will cover our primary learnings and research - including:
The new world of work (a list of differences)
The new world of work (a list of differences)
A behind-the-scenes look at the software
A behind-the-scenes look at the software
"These are such beautifully written emails. I read each of them and thought, woah these people doing something cool here and their story is really interesting."