A 4-Week Workbook to Better People Development.
Free assessments included.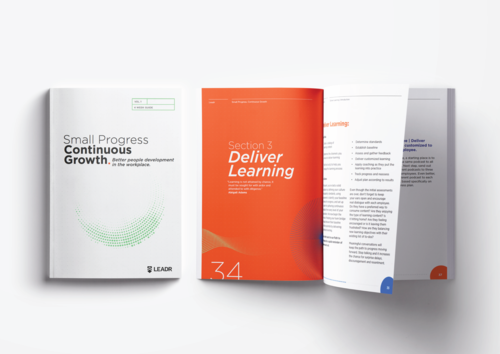 Sometimes starting is the hardest part. Our 62-page Small Progress workbook will walk you step-by-step through your next four weeks to better people development.
The purpose of this guide is to help you implement a leadership development model which actually drives sustained, progressive, and measurable employee growth.
Enter your details to download a free digital copy of the entire deck.
*If you're interested in receiving a print copy of the book, make sure to enter your phone and address details as well. We have a limited amount of copies and we'll be sending them out as supplies allow.
You've heard about the importance of people development in the workplace but aren't sure where to start? This workbook will answer your questions and give you step-by-step instructions to follow.
This book covers all the essentials of better people development - including:
Assessments (including several assessments you can take right in the book)
Assessments (including several assessments you can take right in the book)
"This book is incredible. How can I buy more copies?"