The One-To-One Meeting: A How-To Guide.
Free Ebook Included.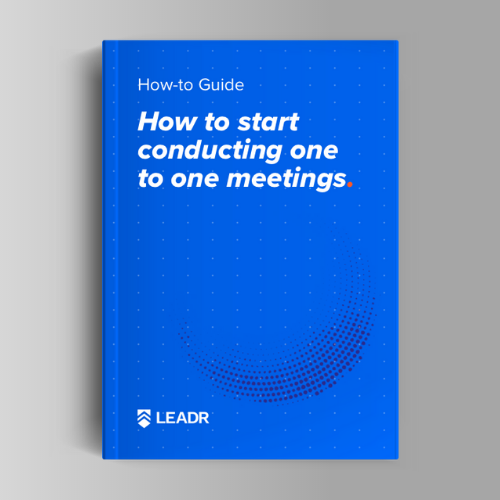 Not all meetings are created equal, and the one-to-one meeting is king. Leadr has put together this guide to help you understand what a 1:1 meeting is, its benefits for both parties involved, how to prepare for it, and more.
This ebook covers all the essentials of how to have a one-to-one meeting. Table of Contents:
Section One - the Basics
Definition: What is a One on One Meeting?
Why Are They Important? 
How to Make Them Effective
Section Two - Strategy & Tactics
Choosing the Best Format (length, setting, frequency)
How to Set the Agenda
Knowing Which Questions to Ask During the Meeting
Tools for and Importance of Documentation
Free Downloadable Template
"But what if…" Key Scenarios and How to Deal with Them
Fill out the form to download your One-to-One Meeting: A How-to Guide.
"The weekly 1:1 meeting is the most effective leadership development tool a manager has."