How to Create a Culture of Employee Engagement
(And Increase Your Bottom Line)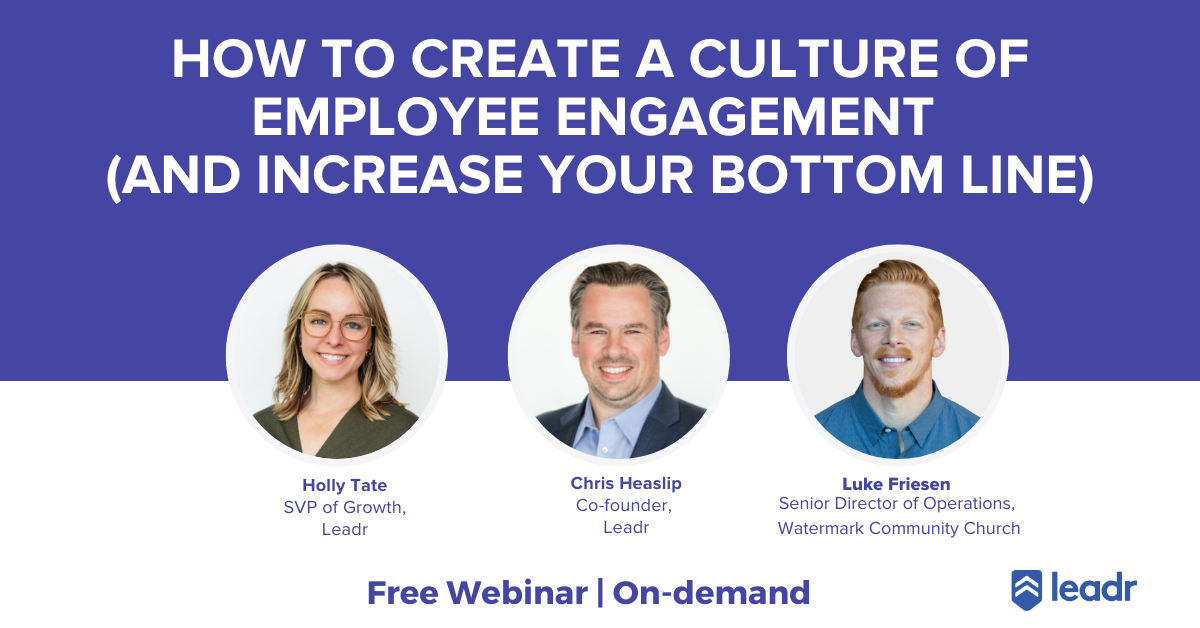 Question: What are the consequences if you fail to engage your team?

How you develop and engage your team as you close out the year is critical. The end of year rush can make it challenging to prioritize your people, but failing to do so will result in disengagement, slow momentum in the new year, and significantly reduce employee retention.

Leadr has been listed as number 4 on the list of The Dallas Morning News Top 100 Places To Work, and we want to share our secret for how we got there: caring for and investing in your team.

In this webinar, Leadr SVP of Growth, Holly Tate will be joined by Leadr Co-founder, Chris Heaslip and Watermark Church's Senior Director of Operations, Luke Friesen to share:
Why does employee engagement matter?

What if I develop my people and they leave?

A calculation to determine how much disengagement is costing you (which you can check out here)

Practical ways to develop and retain your team today

How Leadr will impact your bottom line as an organization
Failure to invest in people development will cost you. Investing in employee development is about caring for and protecting your organization's most valuable asset – human talent. Join us to learn practical ways to create a culture of employee engagement that will increase employee retention and your bottom line.
Watch the on-demand webinar