The Complete List of Employee
Engagement Survey Questions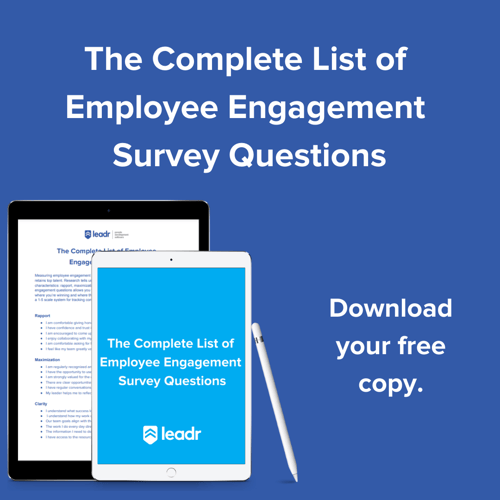 Measuring employee engagement is critical to building a team culture that attracts and retains top talent. Research tells us that the strongest teams share three primary characteristics: rapport, maximization, and clarity.
Our complete list of employee engagement questions allows you to directly measure those components, telling you where you're winning and where there may be culture gaps.
Download your copy by filling out the form to the right.